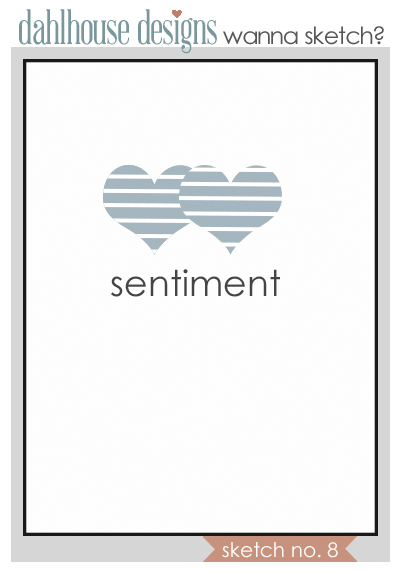 I came across
Dahlhouse Designs
' blog and they are hosting a sketch challenge. I haven't done one of those in forever! And since the house if quiet (kids in school, baby sleeping, husband gone) I decided to play before getting with my busy day.
How about a white on white card with a little splash of color? Of course, who doesn't like pink! I added a rhinestone to the bottom and voila, a perfect card for your better half!!!
That's all I have for today. Thanks for visiting my blog.